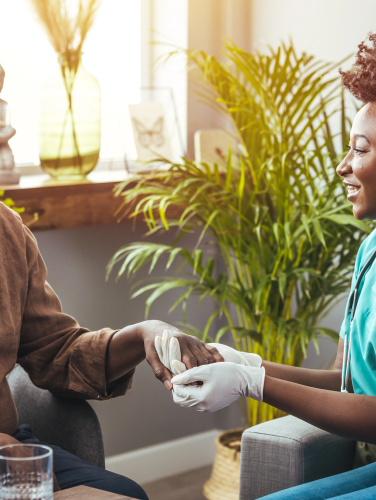 Public Health
Protects the health of County residents.
The Public Health Department is one of four departments that make up the Mecklenburg County Health and Human Services Agency. The department protects the health of County residents by providing clinical services, investigating potential cases of infectious diseases, conducting restaurant, lodging, and nursing home inspections, staffing Charlotte-Mecklenburg Schools with nurses and much more.
Featured Health Reports, Assessments and Surveys
Learn about Public Health's most recent reports, assessments and community surveys.
The latest guidance and information on COVID-19, including vaccines, symptom self-check, data, and other topics.

Animal Attacks and Rabies

Information on recent animal attacks in Mecklenburg County and guidance on how to avoid the transmission of Rabies.