The Goal of HIV Care
The Ryan White HIV/AIDS Program funds medical and support services for people living with HIV who are uninsured or underinsured and have income below 300% of the Federal Poverty Line, regardless of a person's ability to pay. All funded services support the HIV Care Continuum - the series of steps a person with HIV takes from initial diagnosis through their successful treatment with HIV medication:
Diagnosed with HIV
Linked to care
Engaged or retained in care
Prescribed Antiretroviral Therapy
Achieved viral suppression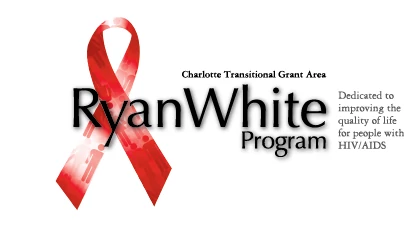 How to Get Services
A person enrolled in Part A services must meet the following eligibility:
Is HIV-positive
Lives in Anson, Cabarrus, Gaston, Mecklenburg, Union (NC), or York (SC) County
Is at or below 300% of the Federal Poverty Level
How to enroll:
Find a provider in the Provider Listing.
Call the provider of your choice and schedule an appointment.
Bring to your first appointment:

Proof of HIV status,
Proof of income, if any (most recent W2, last month worth of paystubs, or SSI/SSDI statement),
Proof of residency (NC or SC state ID, utility bill with your current address on it, or leasing agreement), and
Insurance/Medicaid/Medicare card (if any).
Questions? View our Client Eligibility Form.
Need help finding the right service for you? Contact one of our Linkage to Care Specialists at 704-432-8378.
Available Services
As new HIV diagnoses increase, people living with HIV age, and HIV disproportionately affects special populations, we believe it is important to provide services that treat the whole person. The Charlotte TGA Ryan White Part A Program currently funds the following services:
Early Intervention Services
Emergency Financial Assistance
Health Insurance Premium & Cost-sharing Assistance
Medical Case Management
Medical Transportation
Mental Health
Oral Health Care
Outpatient / Ambulatory Health Services
Psychosocial Support
We are consumers and providers of Ryan White services, guiding the use of Ryan White Part A funds in the Charlotte Transitional Grant Area (TGA). Together, we decide how best to fund HIV health and supportive services that enhance care access and retention.
Quality Management
Our mission is to continuously improve the care and health outcomes among People Living with HIV/AIDS (PLWHA) in the Charlotte TGA.
Continuous Quality Improvement (CQI) is an ongoing process of monitoring and evaluating activities and outcomes in order to continuously improve service delivery. CQI seeks to prevent problems and to maximize the quality of care.
We strive to improve health outcomes, reduce health disparities, and increase access to and retention in care for PLWHA.
Our work isn't possible without input and expertise from Consumers (People Living with HIV) and Providers of HIV services.
Our Quality Management Volunteer Ambassadors collaborate to:
Collect and evaluate Consumer Satisfaction surveys;
Create fun and educational newsletters for Consumers;
Establish and monitor Performance Measures to support high quality HIV care;
Set expectations for Service Standards with our partners in the Ryan White Planning Body; and
Develop and revise the Quality Management Plan.
Quality Management Leadership
Medical Co-Chair (VACANT)
Consumer Co-Chair (VACANT)
Alexis Wyatt, MSW, Quality Management Program Coordinator
Ryan White Part A Subrecipients